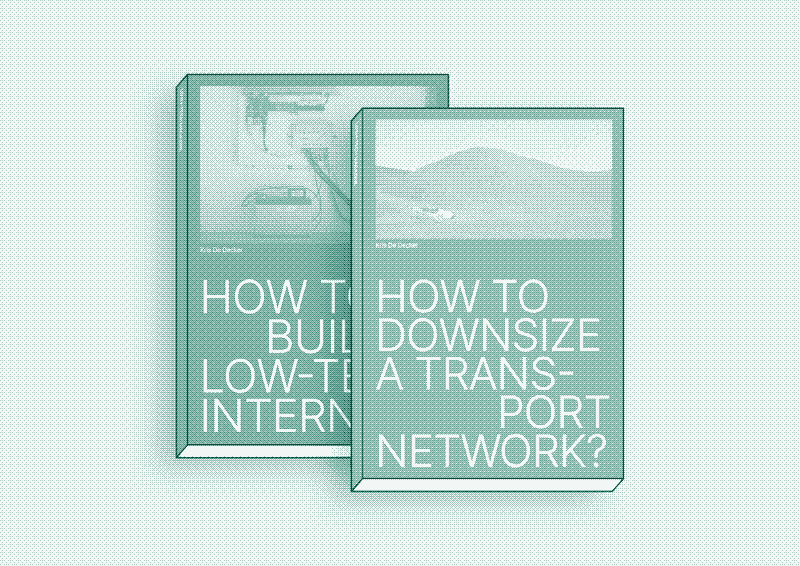 Fast and cheap transportation props up industrial societies, both for the moving of people and cargo. However, our transport networks are very wasteful of energy and utterly dependent on fossil fuels. In this series of articles, Low-tech Magazine critically examines the call for electrified vehicles, which depend on unsustainable batteries and infrastructures.
Much more important than the chosen power source is vehicle design: size, weight, speed, acceleration, and comfort level. Furthermore, public transport is more resource efficient, and we could electrify it without batteries.
The book's second part deals with long-distance transportation: planes, trains, sailing ships, and ocean liners. By placing transportation technology in a historical context, Low-tech Magazine challenges our high-tech approach to sustainability and highlights the possibilities of alternative solutions.
Contents table:
How to Downsize a Transport Network: the Chinese Wheelbarrow
The Citroën 2CV: Cleantech from the 1940s
The Status Quo of Electric Cars: Better Batteries, Same Range
Electric Velomobiles: as Fast and Comfortable as Automobiles, but 80 times more Efficient
Get Wired again: Trolleybuses and Trolleytrucks
High Speed Trains are Killing the European Railway Network
Life Without Airplanes: from London to New York in 3 Days and 12 Hours
How to Design a Sailing Ship for the 21st Century?
How to downsize a transport network?, Kris De Decker, 166 pages, Low-tech Magazine, 2023.
Other thematic books in the series:
How to build a low-tech internet?, Kris De Decker, 162 pages, Low-tech Magazine, 2023.
The Low-tech Magazine archives are also available as a chronological series consisting of three volumes.